Our Services
The Pi Shop offers a wide variety of services for both startups and established companies. The services provided put an emphasis on developing product related companies, as our goal to bring more thriving Producteurs (product entrepreneurs) to the Central Valley. Some of our services include:
Businesses can collaborate with each other in a hive style atmosphere
Co-Work and Dedicated Office Space
Secure Access
Fully equipped shop dedicated to development, prototyping, and limited production of product ideas – CNC Machine, 3D Printers, Welders, Conventional Shop Machines & Other Tools.
Community Mentorship
Ability to Utilize blue Dolphin Engineering industry & vendor relationships
Free CAD Software
Free Microsoft Office 365 Software
Partnership with Coleman & Horowitt (regional law firm) & Sensiba San Filippo (regional accounting firm)
Access to Angel & Venture Investors
Technology Assessment, Business Modeling & Strategy  Development
Workshops and Webinars
Additionally, each incubating member is required to be Small Business Development Center (SBDC) client. There is no cost for this service and they could take advantage of all of the services that SBDC encompasses including:
Business Finance Consultants
Marketing Consultants
Legal Consultants
Pitch preparation
Technology assessment
Business modeling and strategy development
Workshops
Webinars and Intellectual property development and support
An important distinction between The Pi Shop and other incubators is the emphasis on developing product related companies. To that effort, we have a fully equipped shop containing a 5 axis VMC machine, a Printed Circuit Board / Solder Mask Mill, 3D Polyjet Printer, 3D FDM Printer, 3D SLA Printer, TIG Welder, MIG Welder, Floor Standing Drill Press, Bench Grinder, Hydraulic Press, Vibratory Deburr, Convention Milling and Turning Machines to name a few. This space is used for development, prototyping and limited production.
Unlike other incubators, The Pi Shop staffs a full time Engineer in Residence and a Grant Writer. The Engineer in Residence manages the work load and machine supervision/training of the shop area and provides DIY engineering assistance. The Grant Writer provides assistance to members in their efforts to write successful grant proposals such as SBIR and STTR grants.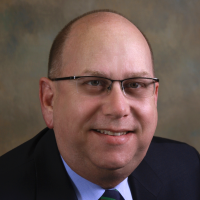 Darryl J. Horowitt
Board Member
The managing partner of Coleman & Horowitt, LLP. Darryl practices in the…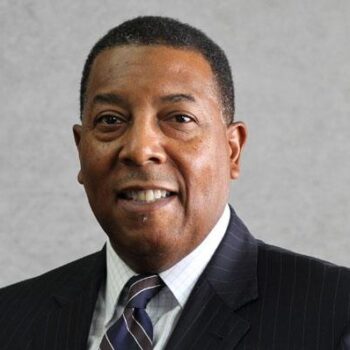 Jerome T. Countee Jr
Board Member
Vice Chancellor of Educational Services and Institutional Effectiveness for the State Center Community College District, a multi-college district and California's fifth largest community college district enrolling over 60,000 students annually in Fresno, California.
Our Partner
The Pi Shop's primary strategic partner is Blue Dolphin Design & Engineering. Blue Dolphin is one of the only engineering firms in Central California that is focused on Developing Products, which it has been actively achieving for the last 18 years. Started in 1999 by Mark Jackson and based in the central San Joaquin Valley, Blue Dolphin has contributed worldwide to product development with its second-to-none research and development team. Offering a variety of services from design elements to rapid and conventional prototyping, it has more than 150 years of combined experience and a track record of success for the likes of leading entrepreneurs to worldwide companies such as Quickie-Sunrise Medical and Grundfos. Blue Dolphin strives to help companies give consumers something they've never seen, creating entirely new market channels that lead to new interests and new funders.
Schedule a tour
Come spend a day coworking with us and you'll realize how much more efficiently you can manage your time when you wake up, get dressed and go to a workplace that is filled with productive, like-minded entrepreneurs.